Why do I not have a wedding ring? Why did I never have a big wedding. Why do I marry for love? Well I do not think I married my other/ex/first husband for love. I know I married Mike for love. I also know that I wish I could have had a wedding.
Why??????
I do not know!
I wish that we had not lost both our bands ( yes we have had two sets, but never a ring) but we did and it sucks. I hate having been so non traditional but ooh I had to do things my way and now I am pissed.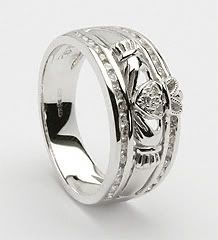 I could care less that my friends are all so non traditional but they are and again it sucks. I guess my friend would reflect something of my own personality.
I want a ring WAHH!!!!!
No more whining!!!