So what is new now was new then and the unread shall remain unread. I just hate for his face to disappear for a very long time so I will have to leave him up for days. I also have to find a way to post Costas Mandalar, Julian Sands and Christopher Lambert in all their Euro trash train wreck splendor.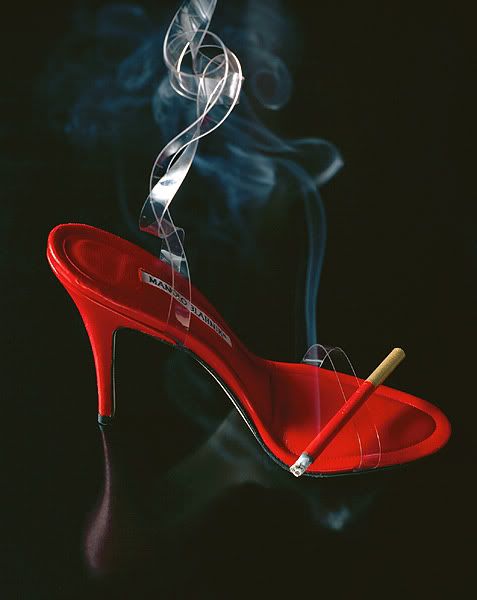 What a shoe add almost makes me wish that Chis Noth was around the corner saying "absofuckinglutly"
I must say I have not given shoes nor clothes the most need homage that they deserve. Maybe I was trying to play down my own shallow needs or my lack of cash but as of late, Channel and YSL are haunting my dreams and although I may be on a Target budget, I still have runway show in my head to Underworld songs. So let have
TWO MONTHS OFF
and be a teen ager forever.